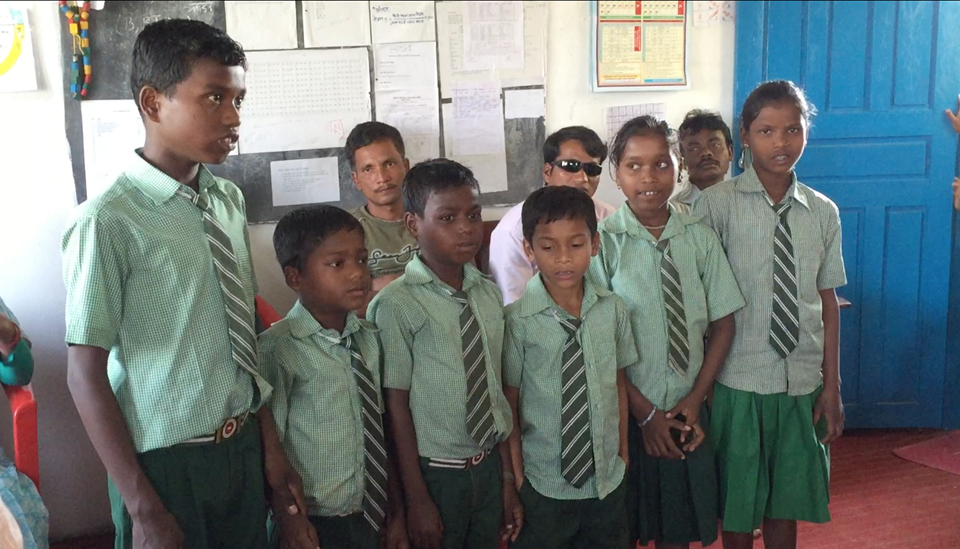 Rishidev community is living in a Rajbanshi village near Bishnu School. They speak Rajbanshi language but their culture is different from Rajbanshi. Most of the people from this community are illiterate. They did not care about education for their children. Every year they enrolled their children in government school in order to get subsidy from government. Then they would take their children out from school.
Teachers of Chilhara MTB-MLE School had visited them and encouraged them to send their children to the MLE School. Their response was very negative. After two years of observation, a few Rishidev parents saw the changes of the MLE school children from the same village. They finally sent their children to the MLE School last year. The children enjoyed going to school and resulted in a change of the situation. The attitude of parents has been changed towards education subsequently. They even encourage their children going to MLE school regularly now.
To the teachers' surprise, this group of students never absent from class. They enjoy learning and make friends with other people group. The MLE program changes the parents' attitude on education. They realize the importance of education for their children. They can see the future hope for their children through education.